Emergency Dentist in Queens, NY


Call 24/7 For Same Day Dental Care

Are you in need of emergency dental care, now? Unlike most dentists, who are only available during "regular" business hours, we pride ourselves on being able to help people when they need it most…even during those off hours in the evenings and on the weekends when other dental offices are closed.
While many dentists avoid seeing new patients on an emergency basis our dentists consider helping people with their dental emergencies as an opportunity to provide a critically needed service in Queens. This is why when you at the phone number above 24 hours a day you can feel confident that you'll actually speak with a real, live dental office.

After Hours Emergency Dental Care in Queens
We understand how much pain a toothache, a dental abscess, or a broken tooth with an exposed nerve can cause. And, we realize how socially embarrassing it can be when you lose or break a denture or crown. We do not want you to suffer. Instead, we want you to get the dental treatment you need as soon as possible. So, if you have a dental emergency in Queens and you need treatment you do not have to wait…call us immediately at (718) 673-2104.
What Type of Urgent Dental Conditions Are Treated in the Queens, NY Office?
We have a great deal of experience helping people with all types dental care, such as:
Repair Broken Teeth
Pain Management
Tooth Extractions
Dental Abscess/Infection Treatment
Root Canals
Crowns & Bridge Work
Dental Implants
Cosmetic Dentistry
Tooth X-rays
Denture Repairs
Denture Realigns
Gentle Cleanings
Bonding/Clear Fillings
What is the Cost of Dental Emergency Care in Queens?
Of course, the cost of getting your dental emergency treated depends on what type of treatment you need. However, there is no way to know for sure what type of treatment you need until you have been examined and an x-ray has been taken. Once an exam has been done the dentist will know exactly what he needs to do and will go over all of the details and options with you so that you can make the best decision for yourself.
What About Dental Insurance?
In many situations your dental insurance will cover your treatment. It all depends on what type of coverage you have. If you do not have dental insurance then payment by cash or credit is acceptable.
When calling any dental office for emergency treatment it is helpful if you can provide the following information…
What is the nature of your dental emergency?
When did it start?
Is there any swelling?
Is there any bleeding?
Does your emergency involve molars or wisdom teeth?
Do you have any missing teeth?
Do you have dental appliances (dentures, crowns, implants, etc.) that are loose, broken, or missing?
What is the degree of the pain, on a scale of 1-10?
Are you having any hot or cold sensitivity?
What medications are you taking? Antibiotics? Pain killers?
Are you pregnant?
Providing Emergency Dental Care to the Entire County of Queens, NY
Our office is located at:
141-02 Jewel Ave
Flushing, NY 11367
We service the entire borough of Queens, NY, including: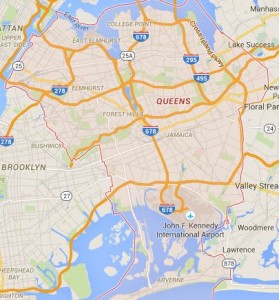 Arverne, Astoria, Astoria Heights, Auburndale, Bay Terrace, Bayside, Bayswater, Beechhurst, Bellaire, Belle Harbor, Bellerose, Blissville, Breezy Point, Briarwood, Broad Channel, Cambria Heights, College Point, Corona, Ditmars, Douglaston, Downtown Flushing, Dutch Kills, East Elmhurst, Edgemere, Electchester, Elmhurst, Far Rockaway, Floral Park, Flushing, Flushing Chinatown, Forest Hills, Forest Hills Gardens, Fort Totten, Fresh Meadows, Fresh Pond, Glen Oaks, Glendale, Hamilton Beach, Hammels, Hillcrest, Hollis, Hollis Hills, Holliswood, Howard Beach, Howard Park, Hunters Point, Jackson Heights, Jamaica, Jamaica Center, Jamaica Estates, Jamaica Hills, Kew Gardens, Kew Gardens Hills, Koreatown, Laurelton, LeFrak City, Linden Hill, Lindenwood, Little Egypt, Little Neck, Long Island City, Malba, Maspeth, Meadowmere, Middle Village, Murray Hill, Neponsit, North Corona, North Shore Towers, Oakland Gardens, Old Howard Beach, Ozone Park, Pomonok, Queens Village, Queensboro Hill, Queensbridge, Queensview, Queensview West, Ramblersville, Ravenswood, Rego Park, Richmond Hill, Ridgewood, Rochdale, Rockaway Beach, Rockaway Park, Rockwood Park, Rosedale, Roxbury, Saint Albans, Seaside, South Jamaica, South Ozone Park, Springfield Gardens, Sunnyside, Sunnyside Gardens, The Rockaways, Tudor Village, Utopia, Warnerville, Whitestone, Willets Point, Woodhaven, Woodside, Wyckoff Heights
Call us right now if you or a loved one is in need of immediate emergency dental care in Queens, NY.